Assertive Outreach - West Lothian
Coronavirus info
Last updated: 2 July 2020
The way you get support from us will be different for a while, but we are still here. We'll do everything we can to help you stay safe. Things are changing quickly, so keep checking this page and our national coronavirus info page for updates.
You can call us on 01506 657992 or email [email protected]
Updates to the service:
There is no face to face drop-in clinic at the moment. Assessments and onwards referrals will be carried out via telephone.
Community Addictions Service, GP's and Pharmacies are managing prescriptions with relaxed pick up and home delivery (where appropriate).
Our groups won't be running for a while, only 1:1 sessions will continue.
This info is correct as of 2 July 2020. The info below this section applies when the service is running normally. We know this is a difficult time, but it won't be like this forever.
For now, the top of this page is where you can find the most up to date info. If you have any questions or you're worried about something, please get in touch.
Find the latest information on coronavirus from the NHS and GOV.UK.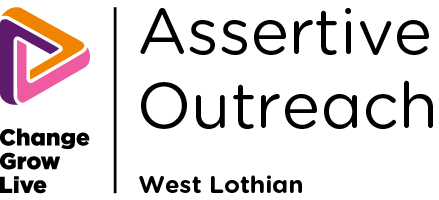 Breakaway Recovery Clinics
The Addictions Care Partnership (ACP) in West Lothian runs breakaway drop-in clinics for anyone looking to get into recovery.
It is made up of the Recovery Service - West Lothian, Community Addictions Service, WLDAS - West Lothian Drug and Alcohol Service, and the Assertive Outreach Service - West Lothian.
Weekly drop-ins
Monday
09:30 - 11:30
The Community Desk, Bathgate Primary Care Centre, Whitburn Road, Bathgate EH48 2SS
Tuesday
13:30 - 15:30 
The Community Desk, Strathbrock Partnership Centre, West Main Street, Broxburn
09:30 - 11:30
Linlithgow Health Centre, High Street, Linlithgow EH52 5LH
Wednesday
13:00 - 15:00
Howden Health Centre, Howden, Livingston EH54 6TP
Thursday
17:30 pm - 19:30
Civic Centre, Howden South Road, Livingston EH54 6FF
Friday
09:30 -11:30
Whitburn Health Centre, Weavers Lane, Whitburn EH47 0SD
What to expect
When you come to one of the clinics for the first time, a member of the team will ask you about your current challenges around drinking or drugs and create a recovery support plan with you. They will then arrange for you to have a key worker who can help you complete a full assessment.
You will see a nurse, counsellor or addiction worker. You can go along to any of the clinics and you don't need an appointment.
Contact details
If you can't make it to any of the drop-in clinics or you just want to find out more, please contact one of the following services:
West Lothian Community Addictions Service (NHS): 01506 282845
West Lothian Community Addictions Service (Social Work): 01506 282844
Recovery Service - West Lothian (Change Grow Live): 01506 353453
Assertive Outreach Service - West Lothian (Change Grow Live): 01506 657992
WLDAS - West Lothian Drug and Alcohol Service: 01506 430225