Inspire Blackburn with Darwen
Coronavirus info
The way you get support from us will be different for a while, but we are still here. Things are still changing, so keep checking this page, our Facebook, Twitter and our national coronavirus info page for updates. 
You can call us on 01254 495014 or email [email protected].
If you can't get hold of your key worker, please give us a call on the main service number. Our phone line is available 24 hours a day. 
Updates to the service
St Johns Court is open from 10:00 - 15:00 from Monday to Friday.  
Inspire House is currently closed. 
While St Johns Court is open, we are trying to limit the number of people coming in. We'll do your appointment over the phone or on Skype instead. 
Our groups are running online over Zoom. You can see the timetable on our Facebook. Message the page for details on how to join. 
Needle exchange and naloxone are available at St Johns Court. 
If you're new to the service, we can do assessments over the phone. 
Find the latest information on coronavirus from the NHS and GOV.UK.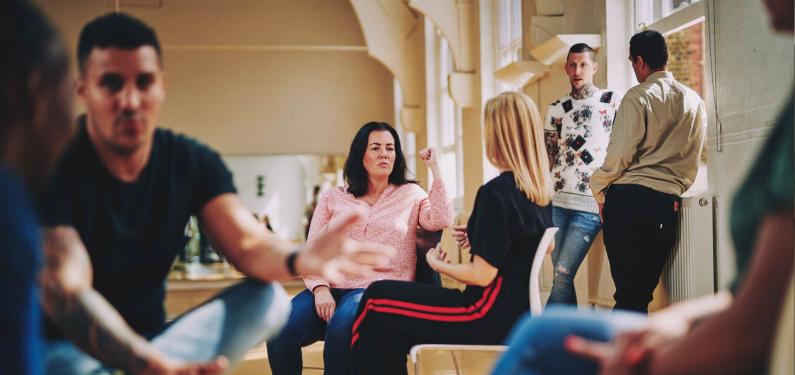 How we can help
We're here to support you. We'll listen to your thoughts and feelings, and set you up with a keyworker who'll be there for you. They'll be able to help you access groups, events, activities and counselling. We also have a specialist team who can support you into education, employment and training. 
St Johns Court is a 2-minute walk from Blackburn Bus Station and from there, the Train Station is a further 2 minutes away.

St Johns Court
Ainsworth Street
Blackburn BB1 6AR

These are our opening times.
Monday

9:30 - 17:00

Tuesday

9:30 - 17:00

Wednesday

9:30 - 17:00

Thursday

9:30 - 17:00

Friday

9:30 - 17:00
Contact us
Please do get in touch if you'd like to know more about how we can help you.
Phone: 01254 495 014
Email: [email protected]
Don't forget to follow us on social media to see what's happening in the service and in the community.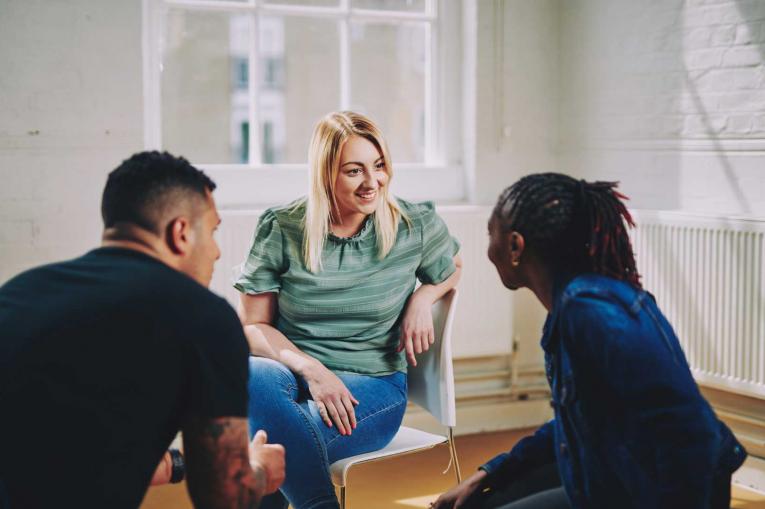 Your first visit
You'll be greeted by one of our receptionists who will let a member of our assessment team know you have arrived. You'll be offered a cup of tea, coffee or water and invited in to start the assessment process. You don't need to bring anything with you for your first appointment with us.
Our welcome session
When you join our service, we invite everyone to attend a welcome session. This is a brief meeting which gives you information on what to expect from our service and sets you up with your first appointments to begin your journey.