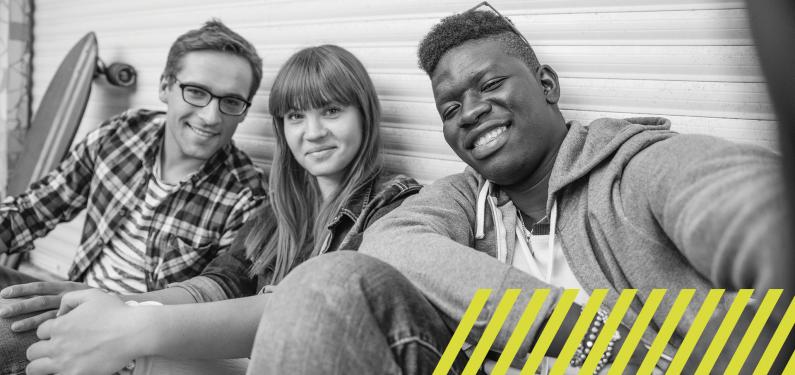 Become a mentor
A Mentor is an adult who meets with a child or young person who is attached to the Hull Youth Justice Service. There to support the young person to attend meetings, look at activities and ideas to keep the young person busy, and anything else they may require. This helps the young person to do what they enjoy and provides them with a positive adult role model. Consistent friendship helps the young person to build self-esteem, confidence, and resilience and hopefully steer away from crime.
We are looking for fun, reliable, and enthusiastic volunteers from all different cultures, backgrounds, and experiences who have a genuine interest in making a difference to the lives of Hull's children and young people.
What a MENTOR does
You'll meet with your young person once a month for a minimum of 6 months. Our young people are aged between 10 to 18 years old. You can say if you want to volunteer with a particular age group.
You will decide with your young person what to do, but activities could include supporting CVs, just having a catch-up and a chat, going on a bike ride, or walking in a park. 
As a MENTOR your responsibilities are:
Meet up on a weekly/fortnightly basis with the young person you are matched with
support the young person whilst they're attached to the youth justice service
offer and provide practical support to the young person when appropriate
complete brief feedback after each visit
commit to the role for a minimum of 2 years
You will have an assigned coordinator to support you.
What you'll need
You do not need experience working with children and young people, just an interest in the development and welfare of children. Full training and support are provided. Anyone over the age of 18 is welcome to apply. It's helpful if you have some knowledge and practical experience of involvement with children and young people but no formal qualifications are needed, as full training is given.
All volunteers will be expected to undergo an enhanced DBS check (Disclosure and Barring Service), provide two references, and attend the training provided.
We will support you with:
Ongoing training which will ensure you are appropriately equipped
Provided support and supervision throughout
Monthly contact either by phone or email
Review the relationship with you on a regular basis and collect feedback from the young person, their carer, and relevant professionals involved in their life
Pay all agreed expenses to cover the cost of activities, travel, and a gift allowance for the young person's birthday and religious celebrations
Access to out of office hours support for anything urgent
Optional social gatherings along with other independent visitors
Activity and travel expenses are all paid in full.
How to become a volunteer
If you're interested in becoming an independent visitor, we'd like to hear from you. To find out more about the role and how to apply email  [email protected]  or call us on 07702 617629.