Coronavirus info
The way you get support might be different for a while, but we are still here. We'll do everything we can to help you stay safe. If you're worried about something, please get in touch.
You can contact us for support during normal hours on 01482 620013 or email us on [email protected].
Our hubs
Our Beverley Road Recovery Hub (Trafalgar House) is open 09:00 - 17:00 Monday to Friday for urgent appointments, BBV screenings, needle exchanges and Naloxone only. Please call ahead where possible.
Our Bransholme Alcohol Hub is open 09:00 - 17:00 Monday to Friday for urgent appointments. Please call ahead or speak to your Recovery Worker before attending.
Our Gypsyville Health & Wellbeing Hub is currently closed.
General info
If you have questions about your prescription, give us a ring. You can also look at our prescriptions info page to see what's happening.
For now, we are doing all appointments over the phone or via video call.
Whilst our face-to-face groups aren't running at the moment, virtual support is available. Please speak to your Recovery Worker for more information about virtual groups.
You can also access online group support options (including Mutual Aid) via our information pages.
See our Facebook page for latest updates and links to additional support.
Hull City Council have set up a Coronavirus Helpline for residents: 01482 300307 available 09:00 - 17:00, 7 days a week. You can get help with things like health and wellbeing, getting food and financial advice.
Find the latest information on coronavirus on the NHS website.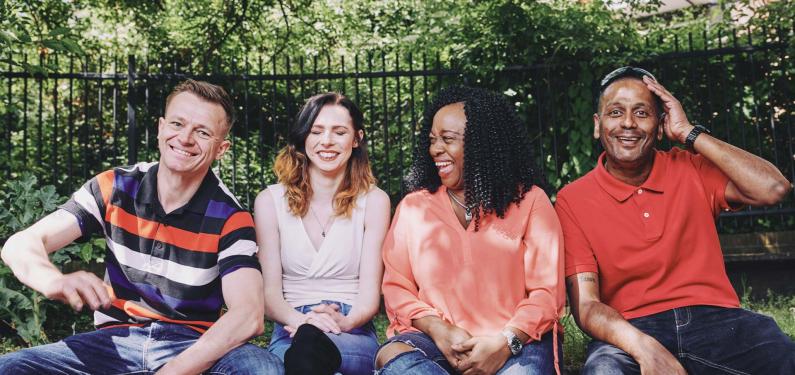 We will create a dedicated recovery plan for you. This could include inpatient detoxification. This means you will be in a safe place when you go through withdrawal, with medical supervision. 

Another option is residential rehabilitation. This means you would live in the rehab centre while you are detoxing and during your treatment. We also offer group work, aftercare and recovery support.
The alcohol hub is located in Bransholme, next to the Post Office at North Point Shopping Centre.

74 Goodhart Road
Bransholme
Hull HU7 4EF


There is free parking available at North Point Shopping Centre.
Monday 9:00-17:00
Tuesday 9:00-17:00
Wednesday 9:00-17:00
Thursday 9:00-17:00
Friday 9:00-17:00
Saturday 9:00 - 12:00
Your first visit
A friendly member of staff will greet you when you arrive at the Alcohol Hub. If you could bring a diary of your current alcohol use, that would be great. This will mean we can make a plan for your care straight away.
Our welcome group
After visiting the service for the first time, you will be booked into a welcome group. A friendly ReNew staff member will greet you when you arrive. You'll join the welcome group and discuss what's available at the alcohol hub. There will be advice and information on keeping yourself safe.
Derek - former Hull Renew service user and current Peer Mentor