We can give information and advice about a whole range of substances, including drugs, alcohol and over the counter medication. When you are ready to make changes with your drug or alcohol use, we can provide face to face support sessions, groups and workshops, prescribed medication if it's needed and help you to stop using through a 'detox'. We try to understand what it is that you want and then support you in a variety of different ways to achieve your goals. Our workers are welcoming and are here to support you.
We are a short walk off market street, above Thornley Medical Centre. There is a side door near the small car park.

1st floor, Thornley house
Thornley Street
Hyde SK14 1JY


There is parking on the residential streets around the service.
Monday 9:00 - 17:00
Tuesday 9:00 - 20:00
Wednesday 9:00 - 17:00
Thursday 9:00 - 17:00
Friday 9:00 - 17:00
Contact us
If you have any questions or just want to know more about what we offer, please do get in touch.
Phone: 0161 672 9420
Email: [email protected]
Don't forget to follow us on social media:
Referrals
If you'd like to refer yourself to our service, you can use our online referral form.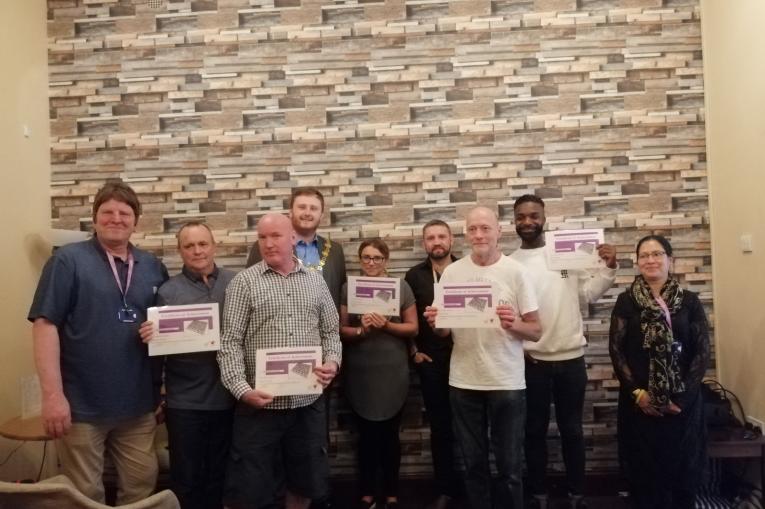 Your first visit
A member of staff will be in our welcome area to meet you. they will ask your name and who you are here to see - if you are not sure of the worker's name, they will find out for you. You will be offered a drink and be able to relax in our welcome areas while you wait. If you need some quieter space to meet, please let our staff know and they will take you to a different place to wait.
It can be helpful to bring a friend, a family member or another professional to your appointment. If you are being prescribed any medication by your GP, it can be useful to let us know what this is.