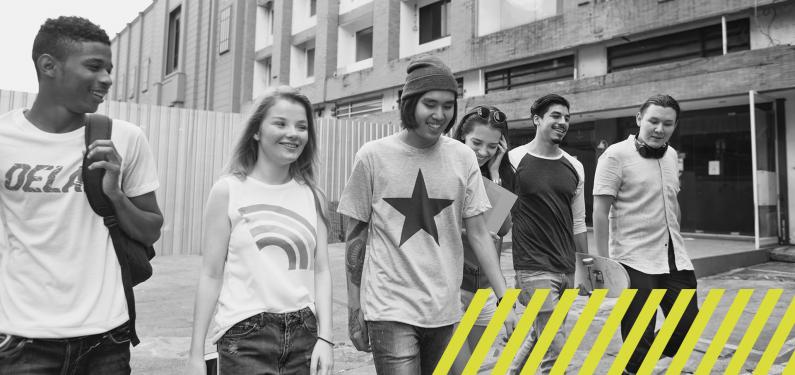 We are a confidential service for young people aged 10 - 18. You'll have your own worker who you can talk to about anything that is worrying you. They'll meet you in the community - somewhere like a library or a cafe. Wherever you feel comfortable.
They can help you with:
Tips for staying safe and advice and awareness of what different drugs are and the effects they can have on you. 
They can help you find other services for things like sexual health and wellbeing. 
If you are 17 or 18 we can help you transition to specialist adult services as needed. 
Reducing or stopping using alcohol or drugs. 
Urgent help
We are open from 9:00 - 17:00 on Monday to Friday, but if you need to talk to anyone urgently at any other time, there are other services are available out of hours.
If it's a medical emergency or you are unsafe, call 999 or go to your local A&E department. 
Childline is open 24/7. You can ring them on 0800 1111 
Samaritans is open 24/7. You can ring them on 116 123 
Young Minds have 24/7 text support for young people experiencing a mental health crisis. You can text them on 85258 for free.
Kooth have online support until 10pm from trained counsellors.
You can speak to Havering Young Carers if you are taking on caring responsibilities for a family with a long-term illness, disability, mental health or substance misuse issue. 
Elm Park Children's Centre is our main hub. We also have a worker based at the YOS in Romford if it would be easier for you to meet us there.

Elm Park Children's Centre
Diban Avenue
Hornchurch RM12 4YH

We can offer evening appointments if you need one.
Monday 09:00 - 17:00
Tuesday 09:00 - 17:00
Wednesday 09:00 - 17:00
Thursday 09:00 - 17:00
Friday 09:00 - 17:00
Contact us
If you'd like to get in touch to find out more about how we can help you or ask any questions, please do. You can phone or send us an email.
Phone: 07909097621 or 07730529052
Email: [email protected]
Your first visit
When you arrive at the service, you'll meet a friendly member of our team. They'll explain more about the options we have to support you.