Congratulations to our award-winning Coventry services! 
Staff from the Coventry Drug and Alcohol Service and the Positive Choices service for young people have received awards for their amazing work.  
An outstanding approach to hepatitis C 
In September the multi-organisation hepatitis C project team won the Director of Public Health's Award for Outstanding Contribution in the city of Coventry. The team includes people from lots of different organisations, including Stacey Chambers from Coventry & Warwickshire hospital and Change Grow Live's Bess Curtis and Jackie Webley. 
This is a huge celebration of everything the team has achieved, especially as they were nominated by the service's commissioner, Paul Hargrave. Paul has been impressed by the team's work and has been actively involved to support them. 
During the first national lockdown in 2020, the team met virtually every week to make sure people were still getting important hepatitis C treatment. Between March and June 2020 the service started 34 patients on treatment, while many other providers had to pause their treatment entirely. Since then the team has kept up its push for testing, and managed to double the amount of non-clinical staff testing for hepatitis C in the service. 
A night to celebrate at the Health and Wellbeing awards 
Both services came away from the Health and Wellbeing awards with wins to celebrate. They were: 
The Help Your Mate campaign won 'Innovation of the Year' for Positive Choices. Help Your Mate created practical, non-judgemental harm reduction resources for young people. 
Chris Jennings won the 'Partnership Award'. Chris is a volunteer coordinator who has built excellent relationships with other local organisations. One of these, the St Giles Trust, has helped 13 peer mentors and volunteers gaining qualifications to help them into employment.  
Positive Choices also won 'Digital Innovation of the Year' for their work on a staff video introduction to help people using the service with their anxiety.  
The two 'Health Hero' awards went to Danny Boswell and Lauren Hawker. Danny has gone above and beyond to support service users, including helping them with mutual aid and easing their anxiety in difficult times. Lauren has been running multiple group sessions including one she designed herself called Positive Change with Lauren, which was even running and supporting others on Christmas Day.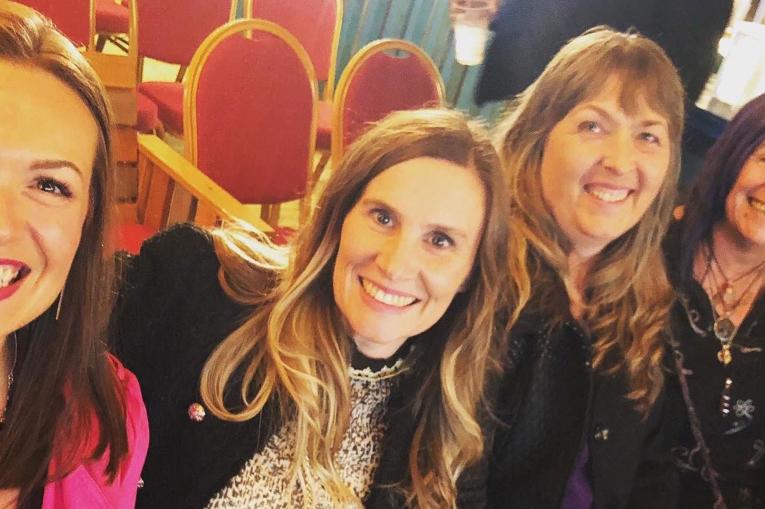 These awards are a celebration of all the hard of the staff and volunteers in both Coventry services. We are immensely proud of each and every one of them – congratulations!