The pioneering work of our Wirral Ways to Recovery Service has been featured in a new BBC documentary. Staff, volunteers, peer mentors and people who use the service shared their stories and experiences of how the service's ground-breaking approach is supporting and empowering people to change their lives.    
Commissioned by the BBC and filmed in partnership with Change Grow Live, the documentary, features a number of staff members including one of our service managers, former and current services users as well as a senior government advisor, Dame Carol Black. Through personal interviews, the documentary explores the reasons why the 'recovery village' was set up in Birkenhead, how the concept works in practice and the lived experience of some of the people who use it.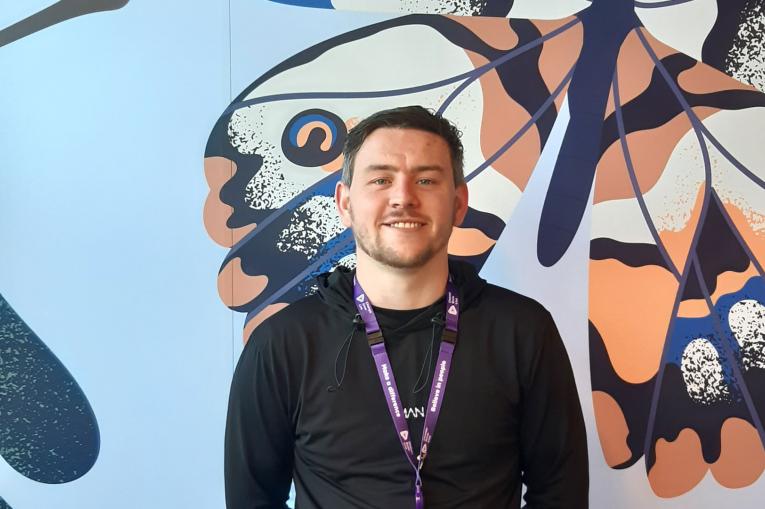 The first part of the BBC documentary - The Road to Recovery - introduces 28-year-old Mike, who is in recovery, and has been able to use the services to maintain sobriety for two years. Mike talks openly about his own issues including his substance use and journey to becoming a peer mentor – someone who is receiving support from the service while also using their own experiences to support others.  
The second documentary - "Addiction: A Mental Health Crisis?" - followed Tony's journey to recovery, and the support he receives at the new Compañeros café, which is run by the Spider Project. Tony is a musician and photographer who has struggled with his mental health and substance misuse for decades. The café has many staff who have experienced similar situations, and it gives Tony a place to talk to others as well as take part in group activities such as music and creative writing.   
In his interview with the BBC, Tony said:
On the face of it, I've lost everything - but this place has saved my life and given me a new direction." 
Andrew Cass, service manager at one of the local services, Wirral Ways, said:  
This documentary is a great opportunity for us to shine a light on the work that is being done in Birkenhead, and the positive impact the town's recovery village partnership is having on service users such as Mike and Tony. 
 
"Although this specific documentary looks at Birkenhead, it is also a true insight into the work carried out by Change Grow Live and its many services across the UK. The charity's services play a huge role in so many positive stories of recovery and I'm proud to be part of an organisation that strives to provide the very best support to anyone who may need it." 
You can watch the full documentary here on BBC iPlayer. 
You can read more about the documentary on the BBC website. 
If you want to take steps to address your drug use, don't be afraid to reach out for help. You're not alone and there's nothing to be ashamed of. 
Advice and support is always available from your local Change Grow Live Service. If you're struggling with drugs or alcohol, we're here to help.    
Share this story: