Denise - Director of Nursing 
On this International Nurse's Day, I would like to take this opportunity to acknowledge and recognise the contribution you all make in reducing stigma, championing health inequalities, and changing and improving the health outcomes of the people we serve. I am sincerely grateful and humbled to work alongside such dedicated and compassionate nurses and health care assistants.
Thank you for all that you do, your work is truly appreciated and valued.
Beckie, Linda, and Lisa - My Recovery - Tameside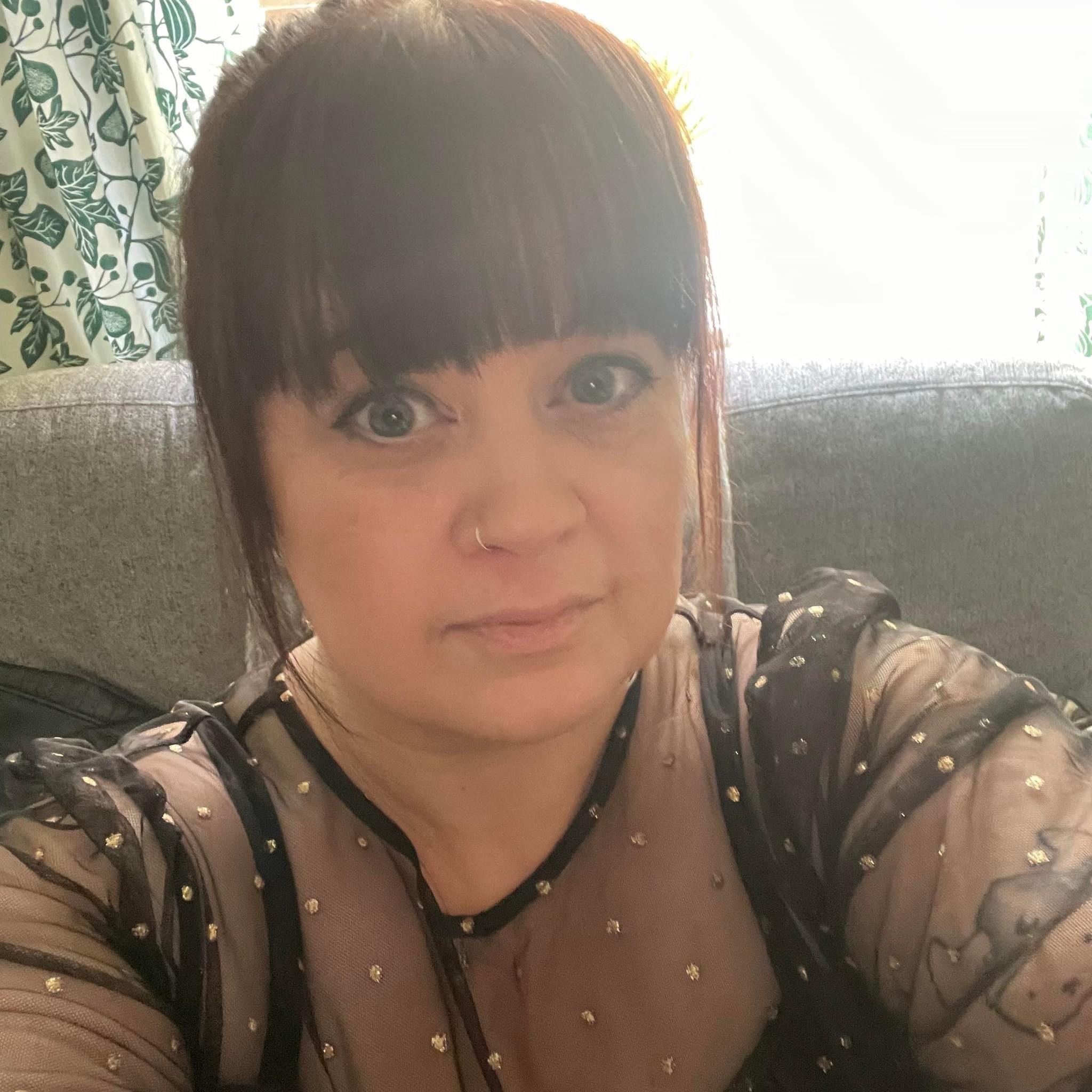 My name is Beckie, I am the Lead nurse at Change Grow Live, My Recovery - Tameside.
I have been in post for 3 months now and after 20+ years of nursing I can quite honestly say this is the best job I have ever had and I love working for Change Grow Live.
The nurse team at Tameside consists of myself, three qualified nurses, and one healthcare assistant with another health care assistant post currently being recruited into. Each member of the team has a wealth of knowledge and experience which the people using the service benefit from. As a lead nurse I inherited the team, but I couldn't have chosen better myself.
Gabby is a nurse and midwife. A community support, a positive force, and a provider of care at all stages of life.
Lisa is a nurse. A leader, a communicator, and a driver of health equality. She brings strength and positivity to even the darkest times.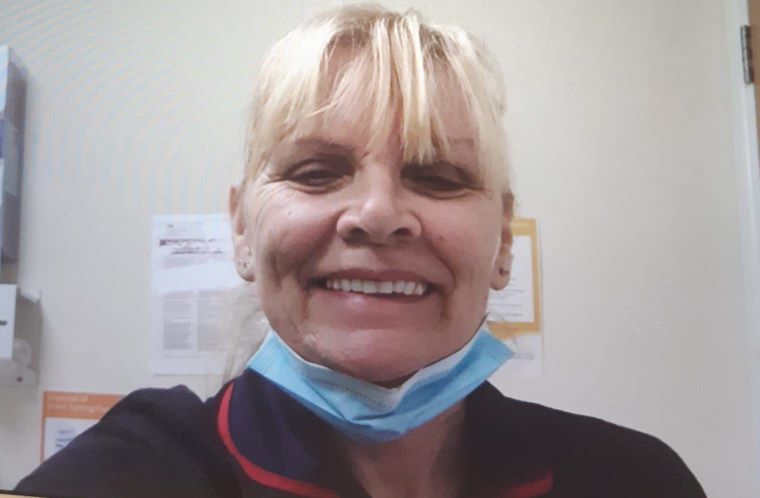 Linda is a nurse. An advocate, an expert, and a coordinator of care. She has a holistic approach, looking after the whole person.
Together with Sonya, our health care assistant, who makes health experiences just that little bit better, and she is like the glue that holds everything together. The team work closely with our consultant and our two non-medical prescribers and the wider Change Grow Live, My Recovery Tameside team.
I asked the team a few questions about their career and the following are their honest answers.
Why did you become a nurse?
Linda - I worked as a health care assistant in Mental health services for many years and loved helping people. I got so much fulfilment from helping people throughout their journey. Being able to see somebody get well enough for discharge was, and is, so rewarding to me.
I became a nurse because I wanted to develop my skills further and have more responsibility. The opportunity arose for me to pursue my nurse training and I was fortunate enough to be seconded. Finally, becoming a nurse has been everything and more to me and I feel proud to say I am a nurse.
Lisa - Whilst doing my A levels I had forms completed for nursing and the police (I wanted to join the mounted police)
I then did some work experience at Marie Curie Cancer Centre., I was so inspired by the nursing care that I posted my nursing application.
Why do you work for Change Grow Live?
Linda - I was seconded into Change Grow Live via the NHS. I was filled with trepidation, would there be training etc. I have to honestly say that Change Grow Live encourage you to develop and will help you to progress. I have also never worked anywhere where you own wellbeing is invested in.
Lisa - I was lucky to be transferred from the NHS to Change Grow Live when the service was taken over.
Beckie – Change Grow Live's values are what first attracted me to this role, they are not just words, the company and all who work for Change Grow Live live those values every day. I also love the fact that I can encourage and support my team to learn and develop with the full backing of the organisation.
What's the best bit of your job?
Linda - The best bit of my job is....everything! I love meeting new people; I love the direct contact with clients/families/caregivers. I love seeing people progress from the start of their treatment journey to the end.
Lisa - The clients, no day is ever the same!
Beckie – getting to work with this amazing team and witnessing them truly make a difference every single day.
What advice would you give to young people thinking about a career in nursing?
Linda - Do it. Nursing is so very rewarding.
Lisa - There is a lot you can do with a nursing degree, not just hospital based. I flew long haul as the nurse onboard flights. I got to see some amazing places in the world and make some fabulous friends!
Explore what is available!
Beckie – Absolutely do it, nursing is ever changing and you have the opportunity to explore lots of different opportunities, things you wouldn't even have thought you could. I have worked in hospitals, clinics, community, mobile units and a prison.
How do you see the role changing over the next 5 years?
Linda – I'm hoping that there is more recruitment/retention.
Lisa - Service need and targets always change but the client's best interest is always what is most important.
There have been amazing changes in medicine over the last 5 years and I have no doubt there will be more in the years to come, this change is always exciting.
Dave - East Lancs
As a nurse with Change Grow Live, I am fortunate to work alongside many other professionals within my service. My work is varied, it can be interesting, busy, complicated, and challenging. The people who use our services are at the centre of my role in terms of quality health and alcohol assessments, other clinical skills that may be needed, referrals to other agencies, co-workers and more. My role is not static or set in stone; it's more about evolving as a person and nurse.
I am also fortunate to work with the wider healthcare team in terms of being supported, involved, and nurtured in an open and honest environment. We have healthcare team meetings on a regular basis where we can express our concerns, professional or personal, and share good news stories or events and offers of support to each other.
Would I be anywhere else other than Change Grow Live as a nurse? The answer to that is simply no!
Emily – The Beacon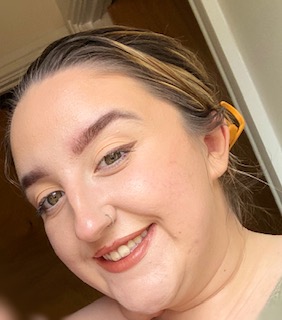 Why did you become a nurse?
My exposure to the medical field begun at a very young age. My Dad was (and still is) a community first responder for West Midlands Ambulance service. Growing up we would watch many medical programmes and it interested me.
How did you come to work for Change Grow Live?
I had been working for a busy A&E department in the Black Country when I decided I would like a change with different challenges. The Covid-19 outbreak was having an impact on the community regarding mental health, many people struggled to come to terms with isolation. During this time, I supported and treated many patients who had (or were currently) struggling with alcohol and substance use. With the nature of the job, we see, treat, and discharge patients either to the wards or community. I often miss the follow-on care that you typically see on long stay wards - were you get to develop more of a relationship and often meet family members. A colleague recommended Change Grow Live. They explained the important impact they have on public health as well as the positive impact on early recovery that can be achieved. After doing research into Change Grow Live, I was captivated. I decided to apply for the position for Substance Misuse Liaison Nurse. I was very fortunate to have been offered the role and have been here since.
What's the best bit of your job?
The job satisfaction is seeing the positive impact it has on the people who use our services.
Offering clinical advice and assisting in the process of rehabilitation, from the nursing assessment, through to treatment and follow on support. Visually seeing the people in a completely different light who were once hesitant and didn't believe they could do it – to being abstinent and seeing life in a much more positive light. It makes me very proud of the work we do as a team.
What advice would you give to people thinking about a career in nursing?
My advice to anyone who is interested in becoming a nurse would be: do it! As a nurse I have been very fortunate to meet hundreds of individuals from all walks of life and I have learned so much despite only being qualified for a short period of time. The impact on care we can have on an individual is astronomical and it can help shape health care for the future. Nursing is universal and covers all aspects of health. The opportunities are endless and are many avenues within nursing that can be explored.
Paula - East Lancs
My first experience with Change Grow Live was as a student nurse in 2014.  I elected for this placement as I was very interested in working within this field. My tutor during my placement looked after me very well. She helped me to gain confidence before starting my career as a registered nurse and shared her wealth of knowledge and skills that enabled me to have a small caseload during my time as a student. It was the best placement I had during my uni days, I loved working with the clients and having the autonomy to manage my caseload under close supervision.
After qualifying I returned to Change Grow Live in 2016 in Blackburn as a health and wellbeing nurse, this was a great experience, and the team were very welcoming. Here I learnt how to help people detox from both opiates and alcohol. We set up a titration clinic working closely with medics to ensure clients received the best start on their recovery journey in a safe and professional manner. Part of my role was to engage our hard-to-reach clients, meaning I was out and about in the community ensuring everyone received the best possible care and treatment.
I left Blackburn in 2018 to go and work in a ward environment, but I very quickly realised I had made a big mistake which led me to return in 2020.  I started at Change Grow Live in Bradford and Keighley before an opening came up in East Lancashire. I transferred back and have been here ever since. I was promoted to Alcohol Nurse Coordinator in July 2022 which is a new role helping to support people individually and as part of the wider team. I was given the chance to make this my own and work very closely with external agencies. I still work closely with clients and do the odd detox which is great at keeping clinical skills up to date and in line with current practice.
I am currently studying at university to gain my Non- Medial Prescribing qualification and will complete this in July 23.  This is a fantastic opportunity for me as a nurse and I am looking forward to changing roles again to further my career. I would not be able to do this without the support of our current Lead Nurse, she is a fantastic manager, very supportive in helping me achieve my goals. Our recent Care Quality Commission inspection highlighted the fantastic work we all do at East Lancs and receiving "Outstanding" following the inspection was a highlight of my year.(Very proud)
We receive 2 weekly healthcare meetings, supervision sessions, 1:1s etc. If you need any support with anything you can literally ask anyone, and they are always happy to help if they can. Working in such a supportive environment promotes good culture helping you to excel in what you do. We are encouraged to attend any training relevant to our roles and we are always looking for better ways to support people on their recovery journey.
I made the mistake of leaving once and I would not do that again. I've worked at a few services within Change Grow Live but my heart is with East Lancs. I feel valued and supported by every member of the healthcare and wider team. It is a brilliant place to work, and I feel blessed to be here.