"A few years ago I was a service user representative at the Manchester drug and alcohol service. Everything was going well until I had some family problems. I was hanging around with people who use. When they see that you have problems, their answer is to offer you substances. They think it will help - they want to be a friend to you and that's the only way they know how. They don't understand that it's just an instant fix for that moment in time.
I gave in and picked up a crack pipe again. I wanted something that would make me feel safe and comfortable. I slowly stopped answering phone calls from support workers and making excuses for why I was no longer a service user representative. This led to me feeling guilt and shame about my failure, which led to me using more and isolating myself. I was stuck in a cycle.
Within a couple of months I'd lost all my weight, I was down to 8.5 stone. I couldn't even look at myself in the mirror. I couldn't look. I just saw a picture of someone who was in a total mess. I was in a dark, sad, desperate place and to be honest I was ready to give up and surrender to the substances and say that's going to be my life. If I had done that I would have died within a year.
It's a case of burying your head in the sand and hoping something will change, or facing up to reality. If nothing changes, nothing changes.
I went to my mother's house and I collapsed in front of her. I could see the pain, hurt and anguish on her face. She thought I would die within a few weeks. I had to do something.
I got in touch with Change Grow Live again. I sat down with a group worker. I was in tears. I told him about my crack use and he said we can deal with that if you come back and accept the help. For a month or so I was on prescribed meds.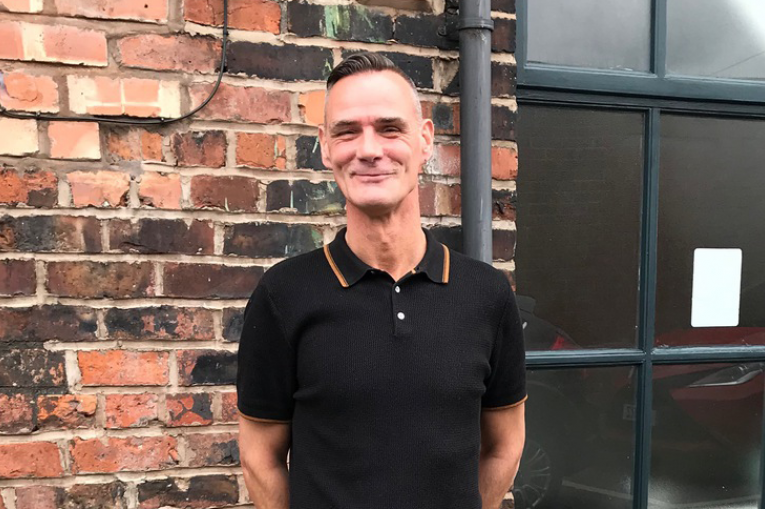 Change is achievable, you can move forward and get your life back.
I was going back into the building where I had been a service user representative, where I'd built up the trust and support of all the staff and where I'd been an inspiration to some of the service users, except now I was on the other side of the fence. People were asking me - what's happened? How did you mess everything up? It was painful; it hurt me. So I'd fly in and try to be seen as quickly as possible then leave. I knew I needed to build up my self-esteem and self-confidence again.
I thought Change Grow Live would never let me go back to being a service user representative or work towards being a volunteer again. My key worker told me I could, as long as I put in the work. So I stopped wallowing in self-pity and started moving forward towards my goal. My family welcomed me back and were happy to support me.
Things started to change. I came off the prescribed meds and interviewed to be a volunteer which I passed.
It's really difficult when you come into recovery and all your friends are still in that world of using substances. You suddenly don't fit in with them anymore, they don't want to know you. You're trying to build a life within normal society but you don't fit in there yet either. You're still adapting and making changes, building trust within your community, own family and other friends. You're in a grey area.
For anyone coming through the door of a service, you might feel at your lowest ebb, like there's no hope, there's no future. Maybe you're only turning up to get the prescription and saying what you think workers want to hear. Change is achievable, you can move forward and get your life back. I've been that person. I've been addicted to substances for 30 years. I've taken the knocks and the blows, I've relapsed. With the help and support of professionals and your own self-belief, you can achieve anything.
The best advice I've been given throughout all my addiction is – don't pick up, just turn up. What have you got to lose? My goal is to be a substance misuse worker, but if you want to go out into the community and work, you can achieve it.
It's not recognising you've got a problem, it's recognising the problem is you. You've got to change yourself."